Questions to Ask Before Getting A Vehicle Wrap
Mar 14, 2023
Marketing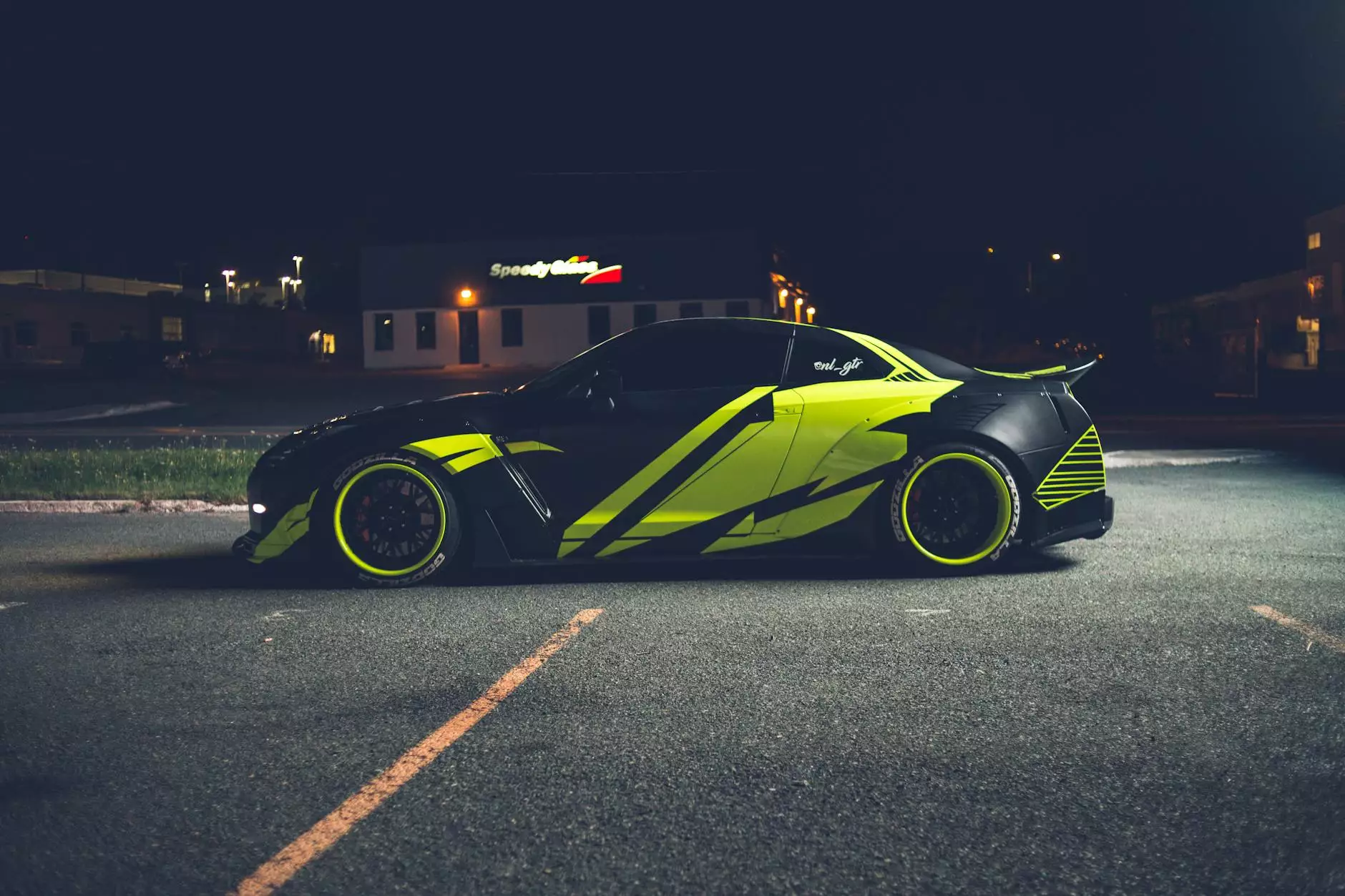 Introduction
Are you considering getting a vehicle wrap for your business? This comprehensive guide will provide you with all the essential questions you need to ask before making a decision. At KGR Web Design, we specialize in top-notch website development services for businesses in the business and consumer services industry. Whether you need a stunning website or effective digital marketing strategies, we've got you covered. Now, let's dive into the key questions to ensure you choose the best vehicle wrap option for your needs:
1. What are your specific goals for the vehicle wrap?
Before investing in a vehicle wrap, it's crucial to determine your specific goals. Are you looking to increase brand visibility, generate leads, or raise awareness for a particular product or service? Understanding your objectives will help you make the right design and messaging choices.
2. Who will be designing the vehicle wrap?
Choosing the right designer is vital to achieving an eye-catching and effective vehicle wrap. Look for experienced designers who have a strong portfolio in designing wraps for your industry. Ask for samples, references, and ensure they understand your brand's identity and target audience.
3. What types of materials and printing techniques are available?
Not all vehicle wraps are created equal. Inquire about the different materials and printing techniques available. High-quality materials and advanced printing technologies will result in a longer-lasting wrap that can withstand various weather conditions.
4. Can I see examples of your previous vehicle wrap projects?
Ask for examples of previous vehicle wrap projects completed by the designer or company you are considering. Request to see actual photos of completed wraps on different vehicles to assess the quality of their work and the level of creativity in their designs.
5. Will the vehicle wrap be removable?
If you're planning to change your vehicle wrap design in the future or if your vehicle is leased, it's crucial to inquire about the removability of the wrap. A high-quality wrap should be easy to remove without damaging the vehicle's paint.
6. How long does the installation process take?
Time is precious, especially for businesses. Inquire about the estimated time required for the installation process. Ensure that it fits your schedule and won't disrupt your day-to-day operations.
7. What maintenance and care does the vehicle wrap require?
To prolong the lifespan of your vehicle wrap, it's important to understand the maintenance and care it requires. Ask about recommended cleaning products, washing techniques, and any specific precautions necessary to keep your wrap looking its best.
8. What warranties or guarantees are provided?
Investing in a vehicle wrap is an investment in your brand's image. Ask about any warranties or guarantees provided by the designer or company. A reputable provider should offer warranties on materials and installation to give you peace of mind.
9. Can you provide me with a detailed cost breakdown?
Understanding the cost of your vehicle wrap is essential for budgeting purposes. Request a detailed cost breakdown that includes design fees, material costs, installation fees, and any additional charges. It will help you compare quotes and choose the best option within your budget.
10. How can I track the performance and effectiveness of my vehicle wrap?
Measuring the performance and effectiveness of your vehicle wrap is crucial. Inquire about tracking methods such as unique phone numbers or landing pages to gauge the impact of your wrap on lead generation and brand visibility.
Conclusion
Getting a vehicle wrap is an excellent way to enhance your brand's visibility and leave a lasting impression on potential customers. By asking these essential questions before making your decision, you can ensure that you choose the right vehicle wrap for your business. If you're looking for top-notch website development services and digital marketing strategies, KGR Web Design has the expertise you need. Contact us today to start transforming your online presence!