Outdoor Signs and Graphics in Orlando
Apr 7, 2021
Printing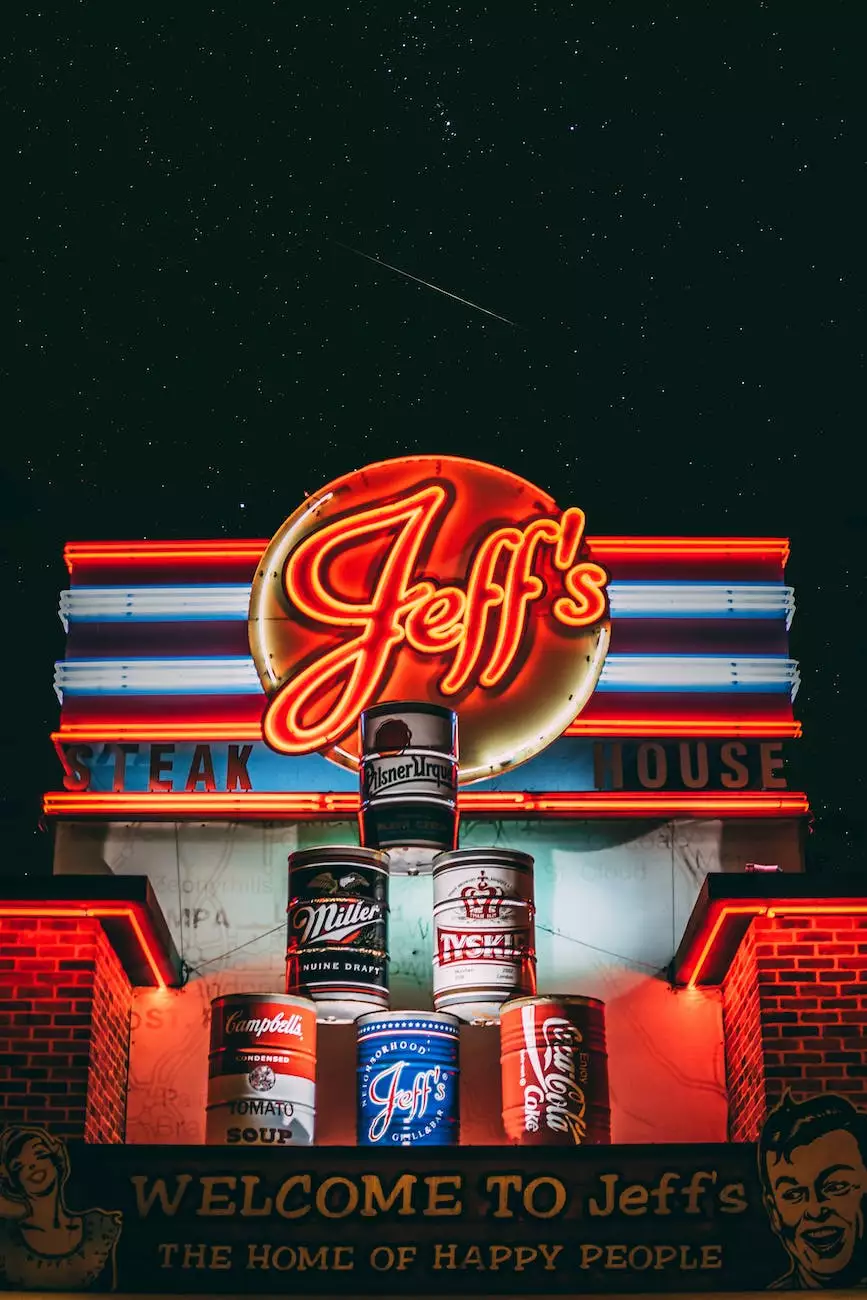 Enhance Your Brand Visibility with Eye-Catching Signs and Graphics
In today's competitive business world, standing out from the crowd is essential. KGR Web Design understands the importance of strong visual communication to capture the attention of potential customers. Our comprehensive range of outdoor signs and graphics in Orlando will help you enhance your brand visibility and make a lasting impression.
The Power of Outdoor Signs and Graphics for Your Business
Outdoor signs and graphics serve as powerful marketing tools that can significantly impact your business's success. Our team of experts at KGR Web Design has a deep understanding of the psychology behind effective signage and can create visually appealing designs tailored to your specific goals.
1. Increased Brand Awareness
Outdoor signs and graphics act as silent salespeople, showcasing your brand message to a wide range of potential customers. By strategically placing eye-catching signage in high-traffic areas in Orlando, you can increase your brand's visibility and reach a larger audience.
2. Improved Foot Traffic
A well-designed outdoor sign can attract passersby, enticing them to step into your business. Whether it's an inviting storefront sign or an impressive banner, our team at KGR Web Design can create visually appealing graphics that captivate potential customers and drive foot traffic to your location.
3. Strong First Impression
First impressions matter, especially in today's fast-paced world. An eye-catching outdoor sign can instantly convey the professionalism and quality of your business to potential customers. By investing in high-quality signage, you can make a strong first impression that sets you apart from competitors.
4. Enhanced Business Credibility
Customers tend to trust businesses that invest in their brand image. By displaying well-designed outdoor signs and graphics in Orlando, you demonstrate your commitment to your business's success. This helps build trust and credibility, which is crucial for long-term customer loyalty.
Our Comprehensive Range of Outdoor Signs and Graphics Services
At KGR Web Design, we offer a wide range of outdoor signs and graphics services to meet your unique business needs. Our team of skilled professionals utilizes the latest technology and techniques to create engaging designs that deliver results.
1. Custom Outdoor Signs
We specialize in creating custom outdoor signs tailored to your specific brand and business requirements. Whether you need a striking monument sign or an informative directional sign, we can bring your vision to life.
2. Vehicle Graphics
Transform your vehicles into moving billboards with our high-quality vehicle graphics. We provide eye-catching wraps and decals that turn heads and generate valuable brand exposure wherever you go.
3. Exterior Banners
Make a bold statement with our durable exterior banners. Perfect for events, promotions, or simply showcasing your brand, our banners are designed to withstand varying weather conditions and ensure maximum visibility.
4. Window Graphics
Utilize your window space to its full potential with our captivating window graphics. Whether you want to promote a new product, display your business hours, or create an eye-catching storefront, our professionals can design and install vibrant window graphics that grab attention.
Why Choose KGR Web Design for Your Outdoor Signs and Graphics?
When it comes to outdoor signs and graphics in Orlando, KGR Web Design is the go-to choice for businesses looking to make an impact. Here are a few reasons why you should choose us:
1. Exceptional Quality
We pride ourselves on delivering exceptional quality in every project we undertake. Our team pays attention to every detail to ensure that your outdoor signs and graphics not only look visually appealing but also withstand the test of time.
2. Customized Solutions
We understand that each business is unique. That's why we offer customized outdoor signs and graphics solutions that cater to your specific needs. Our team takes the time to understand your goals and create designs that align with your brand identity.
3. Expertise and Experience
With years of experience in the industry, we have honed our skills and knowledge to deliver outstanding results. Our team of experts stays up-to-date with the latest trends and techniques to provide you with cutting-edge outdoor signs and graphics.
4. Timely Delivery
We value your time and business goals. Our team is committed to delivering your outdoor signs and graphics projects on time and within budget. We strive to exceed your expectations and ensure a seamless experience from start to finish.
Contact Us for Outdoor Signs and Graphics in Orlando
Ready to take your business's brand visibility to the next level with outdoor signs and graphics in Orlando? Get in touch with our team at KGR Web Design today. We are here to assist you and provide the high-end services you need to succeed.
We look forward to partnering with you and creating stunning outdoor signs and graphics that help you stand out from the competition.