Crowne Audio Vehicle Wrap
Aug 5, 2019
Printing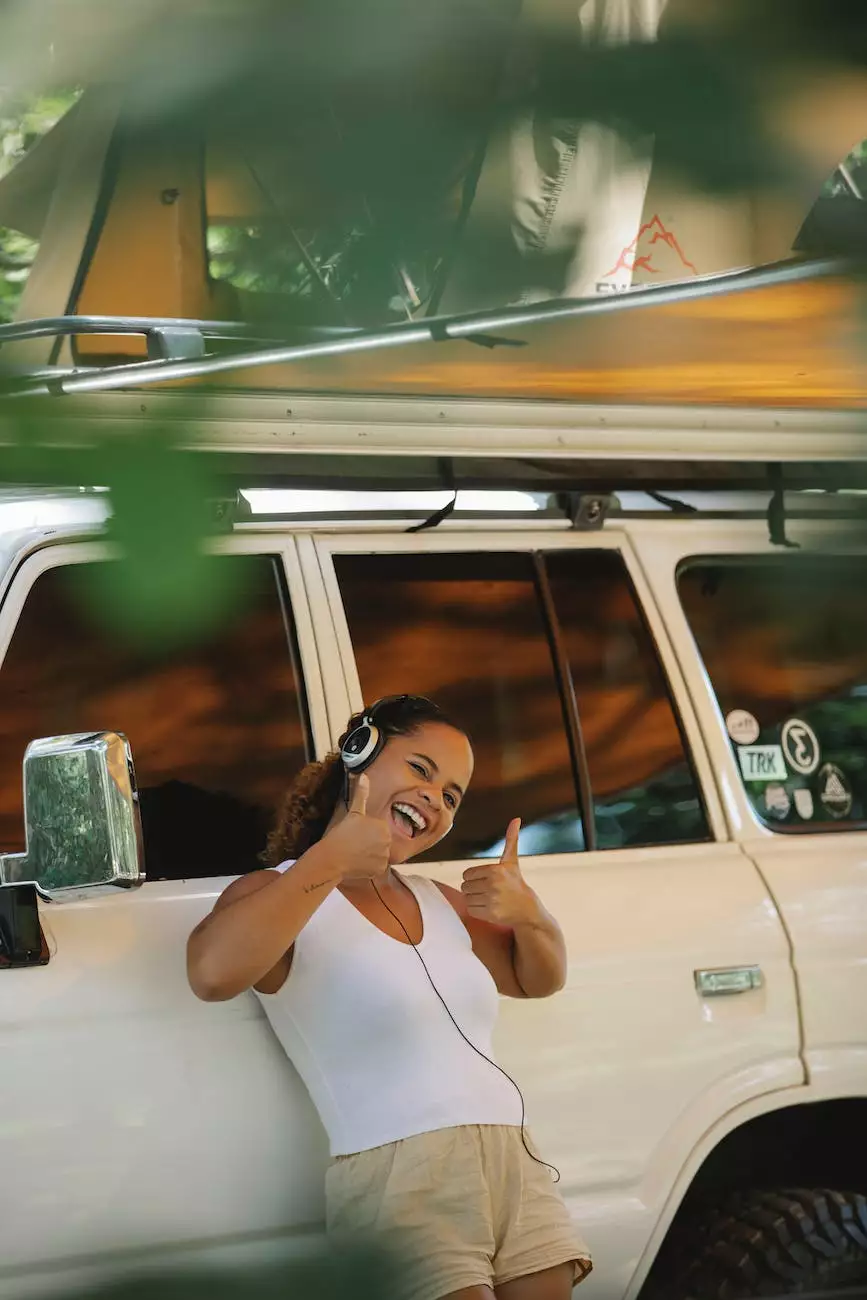 Enhance Your Vehicle with a Professional Wrap
Welcome to Crowne Audio Vehicle Wrap, the leading provider of stunning and high-quality vehicle wraps in Orlando. Our experienced team specializes in transforming ordinary vehicles into attention-grabbing mobile advertisements. With our expert craftsmanship and top-of-the-line materials, we guarantee that your vehicle will stand out from the crowd.
Unleash Your Branding Potential
With our vehicle wrap services, you have the opportunity to unleash the full potential of your branding. Whether you own a small business, operate a fleet, or simply want to make a statement on the road, our wraps offer a powerful way to promote your brand and captivate audiences. Our designs are tailor-made to suit your unique needs and preferences, ensuring that your vehicle becomes a moving billboard that generates maximum exposure.
Exceptional Quality and Durability
At Crowne Audio Vehicle Wrap, we pride ourselves on delivering exceptional quality and durability. Our wraps are meticulously installed by our skilled technicians, ensuring a seamless and long-lasting finish. We use only the highest quality materials that are fade-resistant, weatherproof, and resistant to scratches, ensuring that your wrap remains vibrant and intact even under harsh conditions.
Endless Design Possibilities
We understand that each client has unique design preferences and branding goals. That's why we offer endless design possibilities to bring your vision to life. Our talented design team will work closely with you to create a captivating and attention-grabbing wrap that reflects your brand identity. Whether you prefer vibrant colors, eye-catching graphics, or a sleek and professional design, we have the expertise to make it happen.
Benefits of Our Vehicle Wraps
Choosing Crowne Audio Vehicle Wrap for your vehicle branding needs comes with numerous benefits:
Increased Brand Visibility: A professionally wrapped vehicle offers unmatched exposure, allowing your brand to reach a wider audience.
Cost-Effective Advertising: Compared to traditional advertising methods, vehicle wraps provide a cost-effective and long-lasting solution.
Protective Layer: Our wraps act as a protective layer, safeguarding your vehicle's original paint job from scratches and UV damage.
Flexible and Removable: If you ever wish to change or remove your vehicle wrap, our wraps are designed to be easily removable without damaging the underlying paint.
Professional Image: A well-designed vehicle wrap adds a touch of professionalism and credibility to your business, making a lasting impression on potential customers.
Why Choose Crowne Audio Vehicle Wrap?
When it comes to vehicle wraps, we stand out from the competition:
Expertise: With years of experience in the industry, our team has the knowledge and expertise to deliver exceptional results.
Superior Materials: We use top-of-the-line materials from trusted manufacturers, ensuring a flawless finish and long-term durability.
Customized Approach: We take the time to understand your goals and preferences, providing personalized solutions to meet your specific needs.
Attention to Detail: Our technicians are meticulous in their work, paying close attention to every detail to ensure a flawless installation.
Commitment to Customer Satisfaction: Your satisfaction is our priority. We strive to exceed your expectations and deliver a wrap that you will be proud to showcase.
Contact Us Today for a Free Quote
Ready to elevate your brand's visibility on the road? Contact Crowne Audio Vehicle Wrap today for a free, no-obligation quote. Our friendly team will guide you through the process, answer any questions you may have, and help you choose the perfect wrap for your vehicle. Don't miss out on the opportunity to turn heads and attract new customers with our high-quality vehicle wraps.