Portable Pole Sign, Banner Stand, & X-Stand | Orlando Signs
Mar 2, 2023
Printing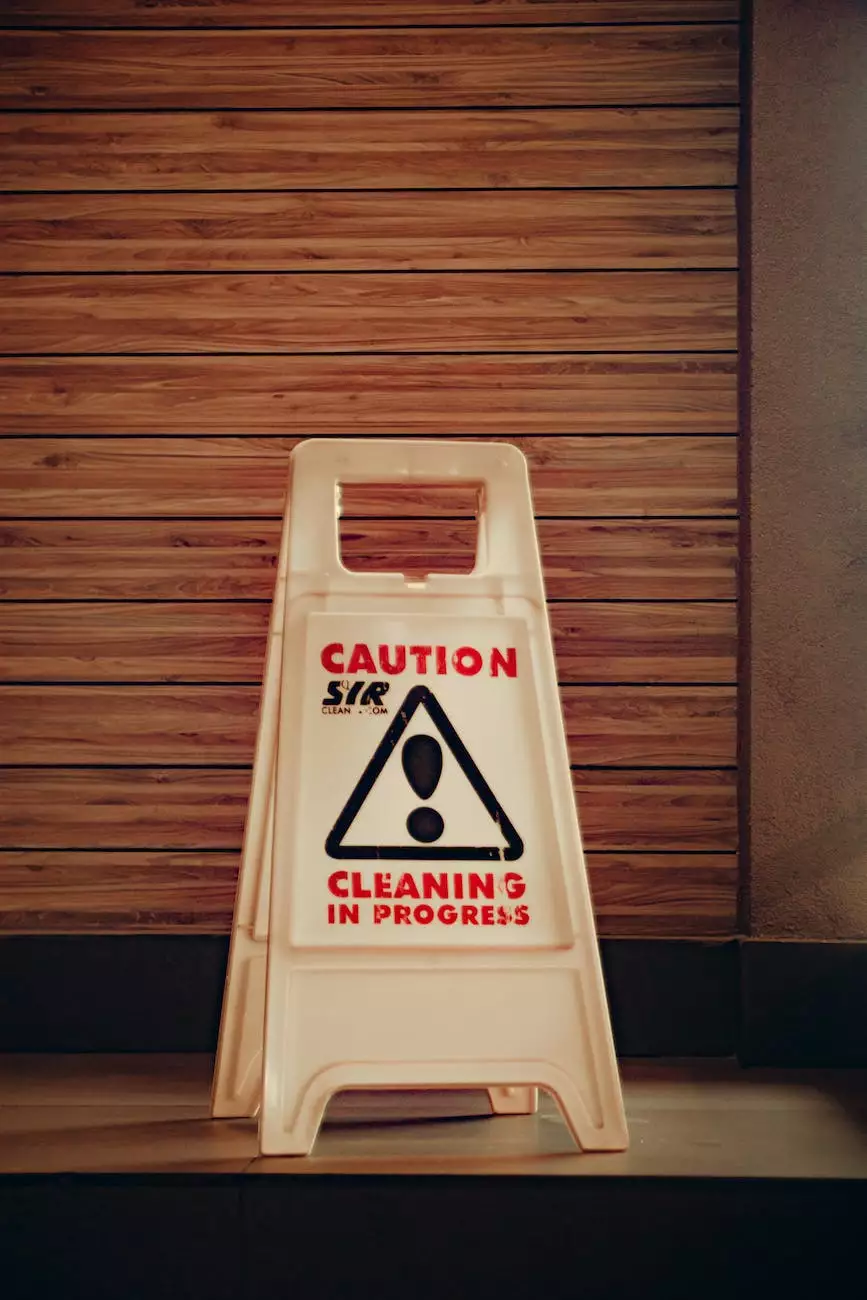 Introduction
Welcome to KGR Web Design, your trusted partner for all your signage needs in Orlando. We specialize in providing high-quality portable pole signs, banner stands, and X-stands, helping businesses and individuals effectively promote their products and services.
Why Choose Our Portable Pole Signs?
When it comes to portable and versatile outdoor signage, our pole signs are unrivaled. Designed with durability and ease of use in mind, they provide an excellent solution for catching attention and creating impact wherever you go.
High Quality
At KGR Web Design, we understand the importance of quality when it comes to signage. That's why we go above and beyond to provide you with top-notch portable pole signs. Our signs are made from robust materials that can withstand various weather conditions, ensuring longevity and reliability.
Easy Portability
One of the key advantages of our pole signs is their portability. Whether you're attending a trade show, hosting an event, or want to enhance your storefront's visibility, our signs are designed for easy setup and transportation. They are lightweight, foldable, and come with convenient carrying cases, making them ideal for on-the-go advertising.
Customization Options
Stand out from the crowd and leave a lasting impression with our customizable pole signs. We offer a range of options to suit your specific needs and branding requirements. From size and color choices to custom graphics and logos, we can create a unique sign that reflects your business identity and message.
Benefits of Our Banner Stands
In addition to our pole signs, we also provide high-quality banner stands to meet your indoor advertising needs. Our banner stands offer numerous benefits, making them an excellent promotional tool for events, conferences, and trade shows.
Eye-Catching Visuals
Marketing is all about capturing attention, and our banner stands are guaranteed to do just that. With their sleek design and vibrant graphics, these stands will make your brand stand out in any crowded setting, drawing potential customers towards your message.
Quick Setup
Setting up our banner stands is a breeze. They come with straightforward instructions and require no technical expertise. With just a few simple steps, you can have your stunning banner stand ready to go, allowing you to focus on more important aspects of your event planning.
Portable and Space-Saving
Our banner stands are designed to be portable and space-saving. They can easily fit into a carrying case, allowing for easy transportation and storage. Whether you need to showcase your brand at different locations or simply want a compact advertising solution, our banner stands are the perfect choice.
X-Stands: The Versatile Advertising Solution
In addition to pole signs and banner stands, we also offer X-stands, a versatile alternative for displaying your promotional materials effortlessly.
Simple Assembly
Our X-stands are designed for hassle-free setup. With their user-friendly design and intuitive assembly instructions, you can have your X-stand ready in no time. No complicated tools or professional assistance required!
Flexible Display Options
Whether you want to showcase posters, banners, or graphics, our X-stands provide a versatile canvas that can accommodate various display materials. The adjustable height and width options ensure that your message is presented in the most impactful and professional manner.
Lightweight and Portable
Transporting your advertising materials has never been easier with our lightweight and portable X-stands. They are compact, easy to carry, and fit snugly into a small case or bag. Take your promotional efforts to the next level with the convenience and efficiency of our X-stands.
Conclusion
KGR Web Design is your trusted partner for high-quality portable pole signs, banner stands, and X-stands in Orlando. With our durable and versatile signage solutions, you can effectively promote your business, attract customers, and convey your message with impact. Explore our range of products today and take your advertising efforts to new heights!