Mid Florida Car Wash Vehicle Graphics | Orlando Signs
Feb 24, 2022
Printing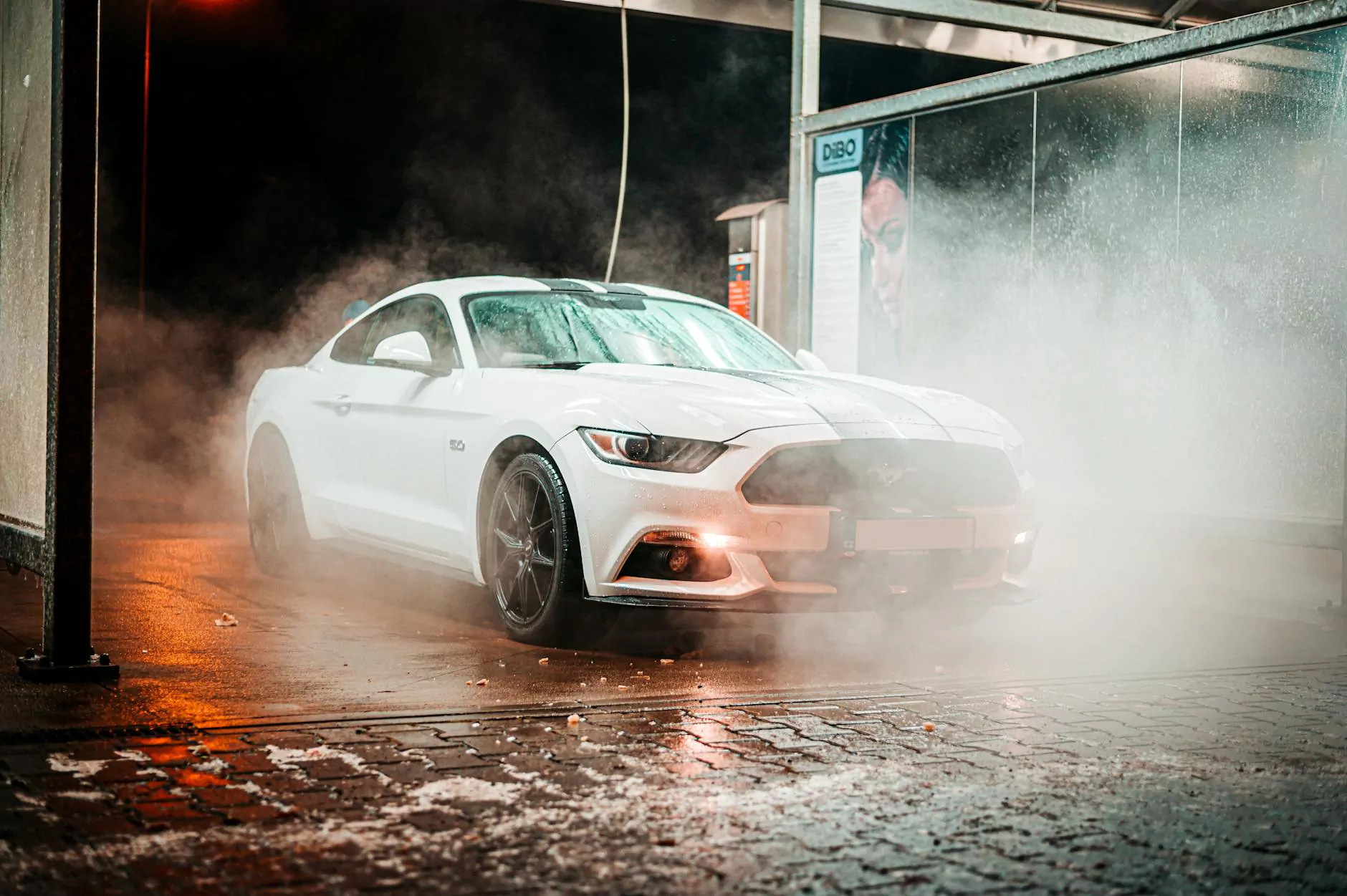 Boost Your Business with Eye-Catching Vehicle Graphics
If you're looking to make a lasting impression and attract more customers to your Mid Florida car wash, KGR Web Design has the perfect solution for you. Our high-quality vehicle graphics services in Orlando offer stunning designs that will enhance your branding and help your business stand out from the competition.
Why Choose Our Vehicle Graphics Service?
When it comes to promoting your car wash business, it's important to make a statement. Our team of expert designers at KGR Web Design understands the value of impactful visuals in capturing the attention of potential customers. With our vehicle graphics service, we can transform your fleet into mobile billboards, ensuring maximum visibility and exposure for your brand.
The Benefits of Vehicle Graphics
Increased Brand Visibility: With your logo, contact information, and captivating graphics displayed prominently on your vehicles, your brand will be visible to a wide audience wherever your fleet goes. This constant exposure will reinforce your brand image and make it easier for potential customers to remember and recognize you.
Effective Local Advertising: Car wash businesses heavily rely on local customers. Vehicle graphics act as a local advertising tool, as your branded vehicles drive around Mid Florida, creating awareness and attracting customers from the surrounding areas.
Professional Appearance: Well-designed vehicle graphics give your business a professional and polished look. Customers will perceive your car wash as a reputable and trustworthy establishment, leading to increased trust and loyalty.
Cost-Effective Marketing: Compared to traditional forms of advertising, vehicle graphics provide a cost-effective marketing solution. Once the graphics are installed, they continue to promote your business without any additional costs.
Unlimited Design Possibilities: Our experienced designers will work closely with you to create custom vehicle graphics that align with your brand identity and convey your desired message. From sleek and sophisticated designs to bold and vibrant visuals, we can bring your vision to life.
Stand Out from the Competition
In today's highly competitive car wash industry, it's crucial to differentiate yourself from the competition. Our vehicle graphics service can give you the edge you need to attract more customers and position your car wash as the top choice in Mid Florida. When your vehicles are transformed into eye-catching mobile advertisements, people will take notice and be more inclined to choose your services over others.
Customized Solutions to Match Your Business
At KGR Web Design, we understand that every car wash business is unique. That's why we offer tailored solutions to match your specific needs and preferences. Our team will collaborate with you to understand your brand identity, target audience, and marketing goals. By combining our expertise with your input, we can create vehicle graphics that align perfectly with your business.
Contact Us Today for High-Quality Vehicle Graphics in Mid Florida
Ready to take your car wash business to the next level? Contact the experts at KGR Web Design today. With our top-notch vehicle graphics services in Orlando, we can help you attract more customers, enhance your brand visibility, and stand out from the competition. Don't miss out on this powerful marketing opportunity. Get in touch with us now!