Omegascapes Vehicle Graphics
May 25, 2019
Printing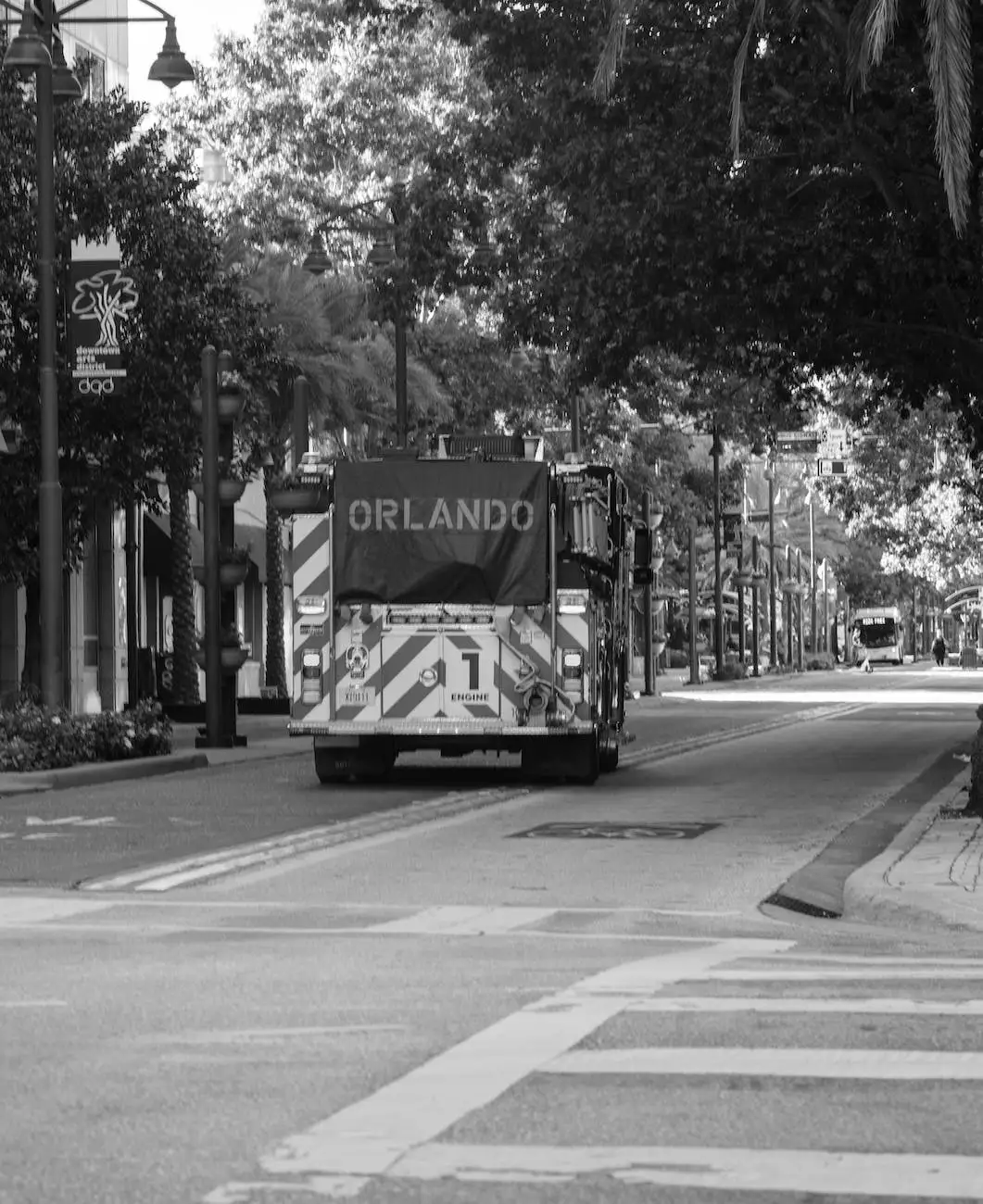 High-Quality Vehicle Graphics and Signage in Orlando
Welcome to Omegascapes Vehicle Graphics, your premier provider of vehicle graphics and signage in Orlando, Florida. We specialize in creating eye-catching graphics that help businesses promote their brand and stand out on the road. With our expert team and state-of-the-art technology, we transform vehicles into mobile advertising platforms that grab attention and make a lasting impression.
Why Choose Omegascapes Vehicle Graphics?
When it comes to vehicle graphics and signage, Omegascapes is your trusted partner. We pride ourselves on delivering exceptional quality, unmatched creativity, and top-notch customer service. Here are some reasons why you should choose us for all your vehicle graphic needs:
1. Customized Designs
At Omegascapes, we understand that every business is unique. Our experienced designers work closely with you to create customized graphic designs that align with your brand's personality, values, and target audience. We consider factors such as color schemes, fonts, and logo placement to ensure maximum impact and visibility.
2. High-Quality Materials
We believe in using only the highest quality materials for our vehicle graphics. Our vinyl wraps are durable, weather-resistant, and UV-protected, ensuring that your graphics remain vibrant and intact even in harsh outdoor conditions. We use industry-leading printing techniques to produce sharp, clear, and vivid designs that enhance your brand image.
3. Professional Installation
Proper installation is crucial for the longevity and effectiveness of vehicle graphics. Our team of skilled professionals follows industry best practices to ensure seamless installation without any wrinkles, bubbles, or peeling. We pay attention to every detail, ensuring that the final result is flawless and long-lasting.
4. Versatile Solutions
Whether you have a single vehicle or an entire fleet, we have the expertise to handle projects of any scale. Our versatile solutions include full wraps, partial wraps, vinyl lettering, window graphics, and vehicle magnets. We take into account the size, shape, and type of vehicle to create designs that complement its contours and maximize visual impact.
5. Affordable Pricing
At Omegascapes, we believe that high-quality vehicle graphics should be accessible to businesses of all sizes. We offer competitive pricing without compromising on quality. Our transparent pricing structure ensures that you know exactly what to expect, with no hidden costs or surprises.
Maximize Your Brand Exposure with Vehicle Graphics
Vehicle graphics offer an incredibly cost-effective way to promote your business and increase brand exposure. As your vehicles travel around Orlando and beyond, they become moving billboards that capture the attention of potential customers. Here are some benefits of investing in vehicle graphics:
1. Increased Visibility
With eye-catching graphics and well-placed branding elements, your vehicles become highly visible on the road. Passersby can easily spot your business name, logo, and contact information, making it easy for them to reach out when in need of your products or services.
2. Brand Awareness
Vehicle graphics act as a constant reminder of your brand. When people repeatedly see your branded vehicles on the road, it reinforces brand recognition and creates a sense of trust and familiarity. This greatly enhances your brand's reputation and increases the likelihood of customer engagement.
3. Reach a Wider Audience
Unlike traditional advertising mediums that have a limited reach, vehicle graphics allow you to reach a wide and diverse audience. Your branded vehicles can be seen by people from all walks of life, whether they are driving, walking, or sitting at a café. This extends your brand's visibility and potential customer base.
4. Mobile Advertising
Vehicle graphics offer the unique advantage of mobile advertising. Your vehicles act as mobile billboards, effectively promoting your business wherever they go. Whether they are parked in front of your establishment or traversing the busy streets, your vehicles continuously expose your brand to potential customers.
5. Cost-Effective Marketing
Compared to traditional advertising methods such as TV or radio commercials, vehicle graphics provide long-term exposure at a fraction of the cost. Once installed, your graphics can last for several years without any additional expenses, making them one of the most cost-effective marketing investments.
Contact KGR Web Design for Exceptional Website Development
Looking to enhance your online presence and boost your business in the competitive digital landscape? Turn to KGR Web Design for exceptional website development services. As a leading provider of website development solutions in the business and consumer services industry, we have the expertise to create captivating websites that are optimized for search engines and user-friendly.
Our Website Development Services
At KGR Web Design, we offer a comprehensive range of website development services tailored to your specific needs. Our services include:
Responsive Design: We create websites that adapt seamlessly to various screen sizes and devices, ensuring a consistent and engaging user experience.
Custom Development: Our team of experienced developers can bring your unique website ideas to life with custom coding and functionality.
E-commerce Solutions: We specialize in developing secure and user-friendly e-commerce platforms that help businesses sell their products and services online.
Content Management Systems: We build websites on popular CMS platforms like WordPress, making it easy for you to manage and update your site's content.
Search Engine Optimization (SEO): Our SEO experts ensure that your website is optimized for search engines, helping you rank higher in search results and attract more organic traffic.
Analytics and Reporting: We provide comprehensive analytics and reporting so you can track the performance of your website and make data-driven decisions.
With our meticulous attention to detail, cutting-edge technology, and commitment to delivering exceptional results, KGR Web Design is your go-to partner for all your website development needs. Contact us today to discuss how we can help boost your online presence and drive business growth.