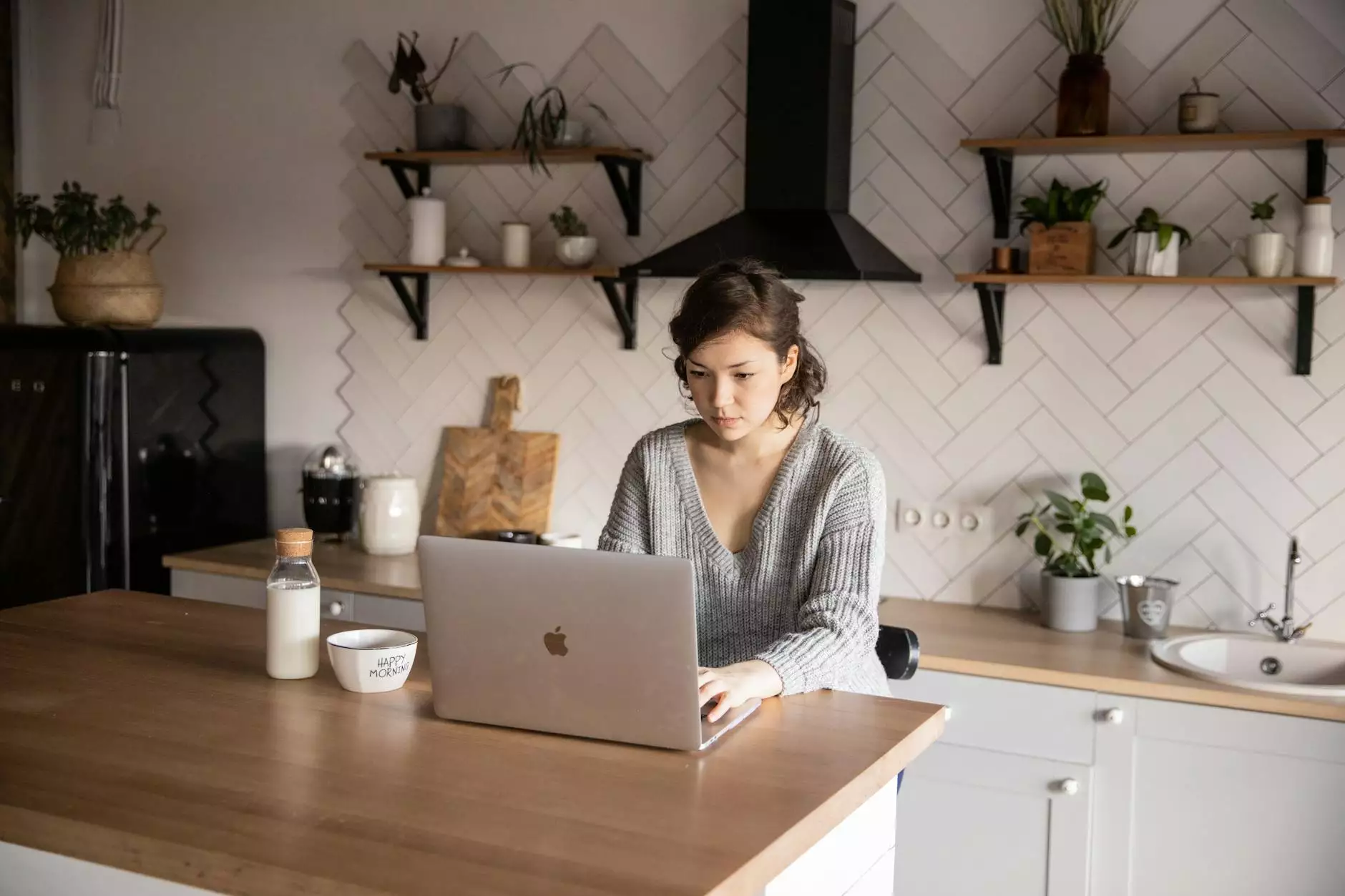 Introduction
Welcome to KGR Web Design, your go-to destination for exceptional website development services. Our team of experts specializes in providing top-notch business and consumer services tailored to meet your specific needs. With a strong focus on creating visually stunning and highly functional websites, we ensure maximum online visibility and customer engagement for your brand.
Website Development
At KGR Web Design, we take website development to the next level. Our skilled team combines creativity, technical expertise, and the latest trends to build highly responsive and user-friendly websites that not only enhance your online presence but also drive business growth. Whether you need a simple informational website or a complex e-commerce platform, we've got you covered.
Responsive Design
In today's mobile-driven world, having a responsive website is crucial. Our team excels in creating mobile-friendly designs that ensure seamless user experiences across all devices. By leveraging cutting-edge technologies and implementing fluid layouts, we guarantee that your website will adapt effortlessly to any screen size, resulting in higher engagement and improved search rankings.
User-Friendly Navigation
A user-friendly website is essential for attracting and retaining visitors. We prioritize intuitive navigation, making it easy for users to find the information they need quickly. Our meticulous planning and strategic placement of menus, buttons, and links ensure smooth navigation, enhancing user satisfaction and driving conversions.
Engaging Visuals
We understand the power of captivating visuals in leaving a lasting impression on your audience. Our team of talented designers crafts captivating graphics, compelling imagery, and eye-catching layouts that reflect your brand identity and captivate your visitors. By combining aesthetics with functionality, we ensure that your website conveys professionalism and builds trust with your target audience.
Search Engine Optimization (SEO)
Ranking higher on search engines is vital for driving organic traffic and increasing brand visibility. KGR Web Design is well-versed in implementing effective SEO strategies that enable your website to stand out from the competition. With our proven techniques, we optimize various elements, including keyword research, on-page optimization, technical SEO, and backlink building, to enhance your search engine rankings.
Keyword Research
Our team conducts thorough keyword research to identify high-value keywords and phrases that are relevant to your business and have a high search volume. By carefully analyzing your target market and competition, we ensure that your website content is rich in strategically placed keywords, enhancing your chances of ranking higher on search engine result pages.
On-Page Optimization
Having an SEO-friendly website structure is crucial for search engine rankings. We optimize your website's meta tags, headings, URL structure, images, and content to make it highly crawlable by search engine bots. Our team also ensures that your website loads quickly and is mobile-friendly, further improving its overall SEO performance.
Technical SEO
Technical SEO involves optimizing various technical aspects of your website to improve its visibility in search engine rankings. Our experts analyze and optimize your website's XML sitemap, robots.txt file, internal linking structure, and website speed, among other factors. By ensuring your website complies with search engine guidelines, we help maximize its online visibility.
Backlink Building
Obtaining high-quality backlinks is a crucial element of off-page SEO. Our team employs ethical link-building strategies to acquire authoritative and relevant backlinks for your website. By building a strong backlink profile, we enhance your website's credibility and improve its chances of ranking higher in search engine results.
Website Maintenance and Support
At KGR Web Design, our dedication to client satisfaction extends beyond website development. We offer comprehensive website maintenance and support services to ensure that your website remains secure, up-to-date, and optimized for peak performance.
Security Updates
Website security is of utmost importance in today's digital landscape. Our team regularly updates your website's security features to protect it from potential threats and vulnerabilities. We implement robust security protocols, install SSL certificates, and conduct periodic security audits to keep your website and sensitive data safe.
Content Updates
Keeping your website content fresh and engaging is essential for retaining visitors and enticing new ones. Our experts assist in regularly updating your website content, whether it's adding new products, services, or blog posts. By consistently providing valuable information, we help establish you as an industry authority and maintain a strong online presence.
Performance Optimization
A slow-loading website can negatively impact user experience and search engine rankings. Our team performs regular performance optimizations to ensure that your website loads quickly and efficiently. From optimizing image sizes to implementing caching techniques, we help deliver an optimal browsing experience for your visitors.
Technical Support
Technical issues can arise unexpectedly, causing disruptions to your website's functionality. Our dedicated technical support team is always on standby to address any concerns and provide prompt solutions. Whether you face compatibility issues or encounter website errors, we are here to ensure that your website runs smoothly at all times.
Conclusion
KGR Web Design offers a comprehensive range of business and consumer services, specializing in website development. Our team of experts combines creativity, technical expertise, and profound knowledge to deliver exceptional results that exceed your expectations. Enhance your online presence, drive business growth, and outrank your competitors with our top-notch web development services. Contact us now to get started!