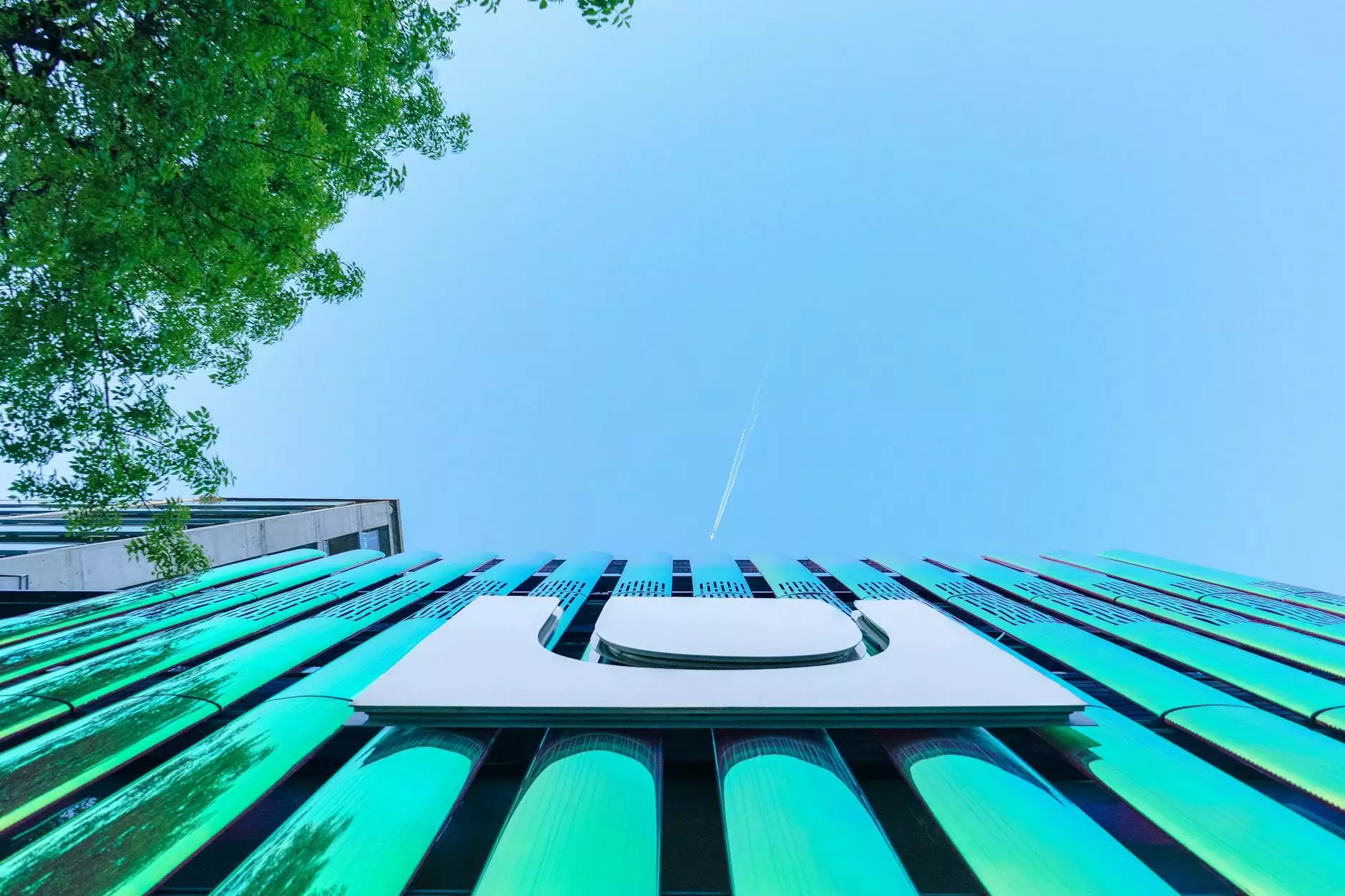 Custom-Designed Architectural Signs for Business and Consumer Services
Welcome to KGR Web Design, your trusted partner in creating visually stunning architectural signs tailored to meet your specific business needs. We specialize in designing and producing high-quality signs that elevate the aesthetics of your architectural space, leaving a lasting impression on your target audience.
Why Choose KGR Web Design for Architectural Signs?
At KGR Web Design, we understand the importance of delivering a seamless and impactful brand experience. With our extensive experience in the business and consumer services industry, we have honed our skills in creating unique architectural signs that not only attract attention but also convey your brand message effectively. Here's why you should choose us:
Customization: We believe in the power of customization. Our team of skilled designers will work closely with you to understand your brand identity, values, and goals, ensuring that our architectural signs align perfectly with your vision.
Quality Materials: We use only the highest quality materials to craft our architectural signs, ensuring their durability and longevity. From premium metals, acrylics, and woods to vibrant color options, we guarantee a top-notch finished product.
Attention to Detail: We pay meticulous attention to every aspect of your architectural sign, from design to installation. Our team is committed to delivering flawless craftsmanship and ensuring that every element is precisely positioned.
Versatility: Whether you need exterior signs, wayfinding signage, lobby signs, or any other architectural sign, we've got you covered. Our diverse range of sign solutions caters to a wide variety of business and consumer services.
Professional Guidance: We value open communication and collaboration with our clients. Our experts are here to guide you through the sign design process, offering expert advice and recommendations to enhance your sign's impact.
Our Comprehensive Architectural Sign Services
At KGR Web Design, we offer a comprehensive range of architectural sign services to cater to all your business and consumer service needs. Below are some of our specialties:
Exterior Signs
Make a strong first impression with our eye-catching exterior signage solutions. Our team will help you create captivating signs that grab the attention of passersby, showcasing your brand with style and professionalism.
Wayfinding Signage
Navigate your customers effortlessly through your architectural space with our well-designed wayfinding signage. Enhance visitor experiences and ensure smooth navigation with our aesthetically pleasing and functional sign solutions.
Lobby Signs
Set the tone for your business as soon as visitors enter your lobby. Our custom lobby sign solutions will help you make a memorable impact, conveying your brand's identity and creating a welcoming atmosphere for all.
Interior Signage
Enhance the interior aesthetics of your architectural space with our carefully crafted interior signage solutions. From office branding to directional signage, we'll transform your space into a visually cohesive masterpiece.
Dimensional Signs
Create a sense of depth and visual interest with our dimensional signs. The three-dimensional aspect of these signs adds a unique touch to your architectural space, leaving a lasting impression on your audience.
ADA-Compliant Signs
Ensure inclusivity and accessibility with our ADA-compliant sign solutions. Our team is well-versed in the guidelines and regulations governing ADA signs, and we'll work closely with you to ensure compliance while maintaining your brand's integrity.
Contact KGR Web Design for Architectural Signs Today
Ready to elevate the visual appeal of your architectural space with custom-designed signs? Look no further than KGR Web Design. With our expertise in the business and consumer services industry, we'll deliver exceptional signs that set you apart from the competition.
Contact us today to discuss your architectural sign requirements and let us help you make a lasting impression!
Get Noticed with Exceptional Architectural Signs
In a competitive business and consumer services industry, standing out from the crowd is crucial. One effective way to achieve this is by investing in exceptional architectural signs that showcase your brand's personality and professionalism. At KGR Web Design, we combine our expertise in website development with our passion for design to create custom architectural signs that leave a lasting impact.
Why Architectural Signs Matter
Architectural signs serve as powerful marketing tools that help businesses in the business and consumer services industry establish a strong brand presence. These signs not only provide crucial information but also play a vital role in shaping your customers' perception of your business.
Architectural signs are often the first point of contact for potential customers. They make a statement about your brand, creating a visual representation of your values, professionalism, and attention to detail. Therefore, ensuring your architectural signs are visually captivating and aligned with your brand's identity is essential for attracting your target audience.
Customization for Brand Differentiation
At KGR Web Design, we understand the importance of brand differentiation in highly competitive industries. Our skilled designers specialize in creating custom architectural signs that not only reflect your brand's unique identity but also help you stand out in the business and consumer services market.
By tailoring our designs to your specific requirements, we can create architectural signs that perfectly encapsulate your brand personality. We offer a wide range of customization options, from material choices to typography, colors, and finishes - all aimed at effectively representing your business and attracting your desired audience.
Quality that Lasts
Investing in high-quality architectural signs is a long-term strategy that pays off. When partnering with KGR Web Design, you can be confident in the durability and longevity of our sign solutions.
We use the finest materials available, ensuring that your signs can withstand the elements and maintain their visual appeal for years to come. Our craftsmanship and attention to detail guarantee a finished product that not only looks stunning but also stands the test of time, enhancing your brand's reputation.
Inspiring Client Experiences
At KGR Web Design, we believe that every touchpoint with your customers should be memorable. Our architectural sign solutions are designed to create inspiring client experiences and leave a lasting impression.
From the moment potential clients approach your premises, our visually stunning signs will captivate their attention and create a sense of anticipation. As they enter your space, our well-crafted signs will guide them seamlessly, making their journey enjoyable and effortless. By enhancing the overall experience, our architectural signs contribute to establishing strong brand loyalty.
Partner with KGR Web Design for Unmatched Architectural Signs
If you're ready to take your business and consumer services brand to new heights, KGR Web Design is here to help. Our expertise in website development, combined with our proficiency in creating remarkable architectural signs, sets us apart in the industry.
Contact us today to discuss your architectural sign requirements and let our team create custom solutions that surpass your expectations. Together, we'll make your brand shine for all to see!