Considering the Psychology of Color - Elite Signs & Graphics
Aug 9, 2020
Blog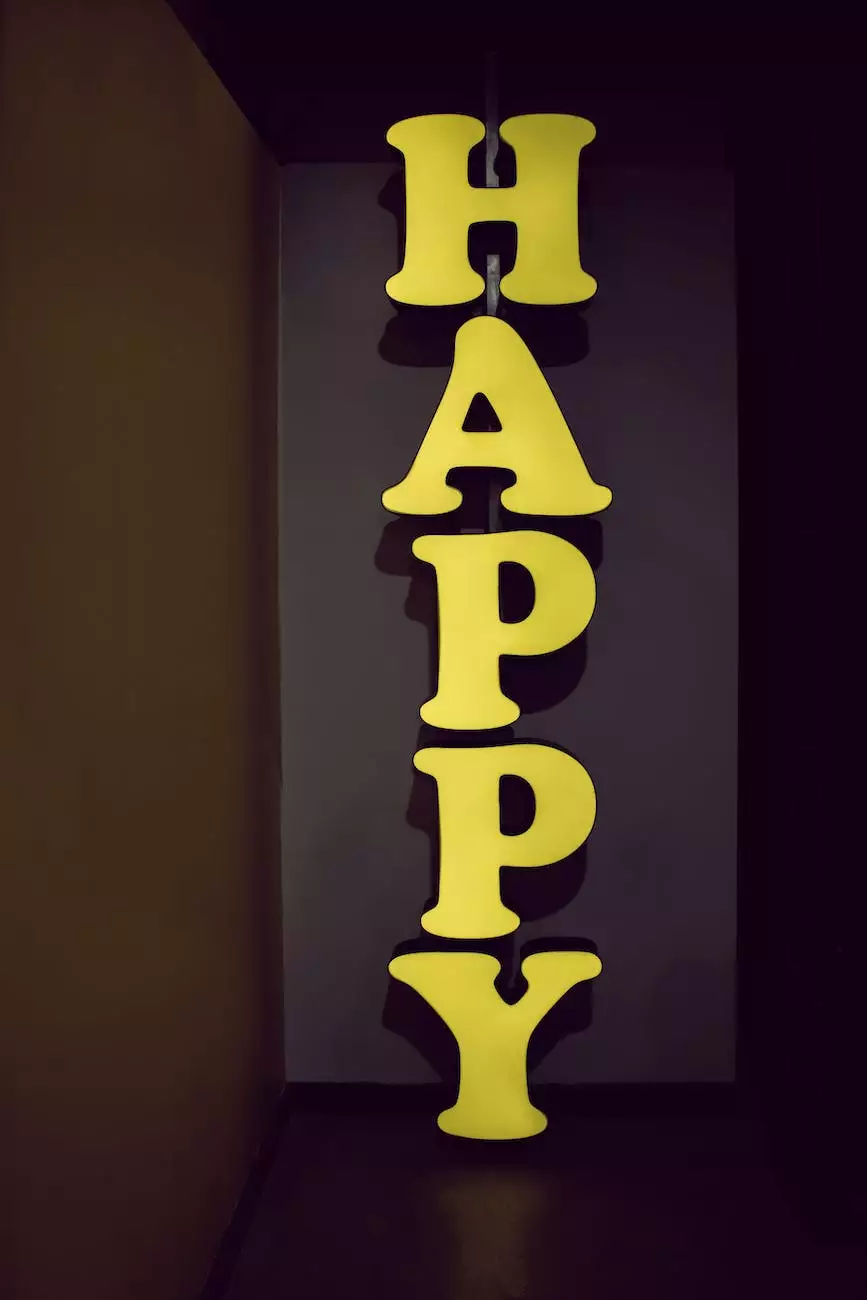 Introduction to Color Psychology in Website Design
In the competitive world of online business and consumer services, creating a visually appealing and memorable website is crucial for success. One often overlooked but incredibly powerful aspect of website design is the psychology of color. Colors have the ability to evoke emotions, influence perceptions, and shape user experiences. At KGR Web Design, we understand the importance of incorporating color psychology into our website development process to create impactful and engaging online experiences.
Understanding the Impact of Color
Colors have unique meanings and associations that can vary across cultures and contexts. By understanding the psychological effects of colors, we can strategically select the right color scheme for a website. Below, we explore some commonly used colors and their associated emotions:
1. Red
Red is a bold and attention-grabbing color that often symbolizes passion, excitement, and energy. Using red strategically can create a sense of urgency or encourage action from users.
2. Blue
Blue is often associated with trust, reliability, and calmness. It is frequently used by businesses in the banking and technology industries to instill a sense of confidence in their audience.
3. Green
Green conveys a sense of freshness, growth, and harmony. It is commonly used by companies promoting eco-friendly or sustainable products and services.
4. Yellow
Yellow is often associated with happiness, positivity, and optimism. It can be used strategically to grab attention and evoke a sense of joy.
5. Purple
Purple is often associated with creativity, luxury, and spirituality. It can be used to create a sense of elegance and sophistication in website design.
Utilizing Color Psychology in Website Development
At KGR Web Design, we specialize in leveraging color psychology to create visually stunning and effective websites for businesses in the business and consumer services industry. Our team of expert designers carefully considers the following factors when selecting the perfect color scheme for your website:
1. Brand Identity
We take the time to understand your brand identity and values. By aligning the color scheme with your brand, we ensure consistency and create a strong visual representation of your business.
2. Target Audience
We analyze your target audience, their preferences, and their emotional responses to certain colors. This helps us develop a color palette that resonates with your potential customers and enhances user engagement.
3. Industry and Competition
We conduct thorough research on your industry and competitors to identify common color patterns and differentiate your website from others. By selecting unique color combinations, we help your website stand out and leave a lasting impression.
4. User Experience and Accessibility
We prioritize user experience and ensure that the chosen color scheme enhances readability, accessibility, and overall usability. We consider factors such as color contrast, legibility, and potential color-blindness issues.
5. Emotional Impact
We understand the emotional impact colors have on users. Whether you want to inspire trust, excitement, or serenity, we carefully select colors that convey the desired emotions and create a harmonious user experience.
Conclusion
The psychology of color plays a significant role in website design and branding. By harnessing the power of colors, businesses can create impactful and engaging online experiences that captivate their target audience. At KGR Web Design, we are committed to utilizing color psychology to its fullest potential, ensuring our clients' websites not only rank high on search engines but also leave a lasting impression on their visitors.
Contact KGR Web Design today to discuss how we can leverage the psychology of color to propel your business forward in the competitive online landscape.