The Bradentucky Bombers - New Website
Jul 11, 2019
Blog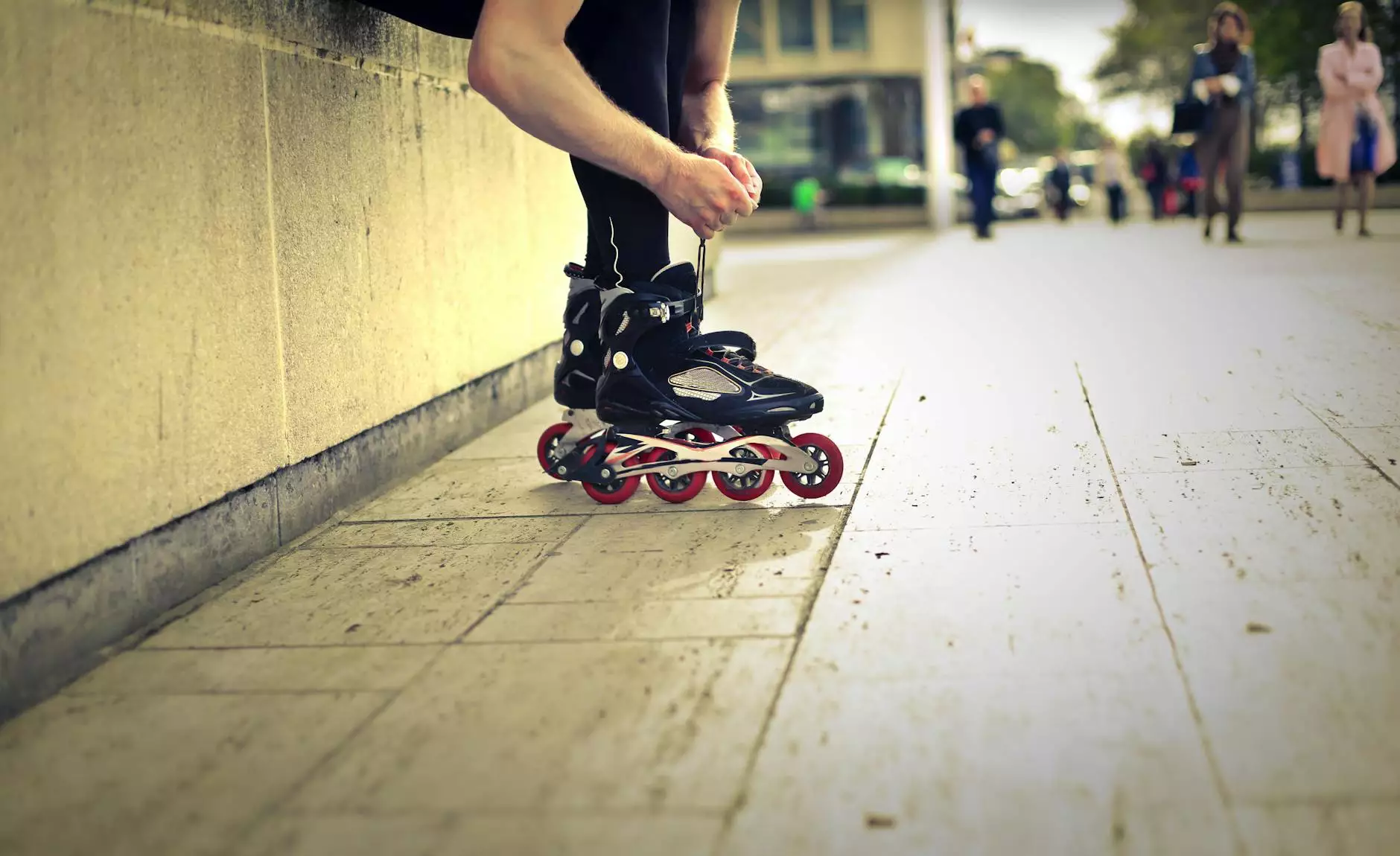 Welcome to the Exciting World of The Bradentucky Bombers!
The Bradentucky Bombers website is a masterpiece crafted by KGR Web Design, specialists in website development within the Business and Consumer Services industry. This newly launched website is designed to showcase the thrilling world of the Bradentucky Bombers, a local roller derby team that has captured the hearts of fans worldwide.
About the Bradentucky Bombers
The Bradentucky Bombers, based in the beautiful city of Bradentucky, is a highly competitive and talented roller derby team that has been dominating the roller derby scene for over a decade. The team consists of passionate athletes who are committed to delivering action-packed, adrenaline-fueled roller derby experiences to their dedicated fan base.
The New Bradentucky Bombers Website
The newly launched Bradentucky Bombers website is a testament to their dedication to excellence and innovation. With its modern design, engaging content, and user-friendly interface, the website provides a seamless experience for both existing fans and those new to the world of roller derby.
Unparalleled Features and Highlights
Upcoming Events: Stay up to date with the latest roller derby bouts, tournaments, and events featuring the Bradentucky Bombers.
Meet the Team: Get to know the amazing athletes who make up the Bradentucky Bombers, from charismatic team captains to awe-inspiring blockers and jammers.
Bombers Shop: Explore a wide range of merchandise, including jerseys, t-shirts, and accessories, to proudly display your support for the team.
Fan Zone: Dive into the lively fan community, share experiences, discuss strategies, and connect with fellow roller derby enthusiasts.
BomberTV: Experience the thrill of the game from the comfort of your home with our online streaming platform, featuring live and archived roller derby bouts.
Sponsorship Opportunities: Discover how your business can partner with the Bradentucky Bombers and benefit from exposure to a passionate fan base.
Join the Bradentucky Bombers Community
Becoming part of the Bradentucky Bombers community is more than just supporting a roller derby team; it's joining a family. With the new website, fans can easily stay informed, actively participate, and engage with everything related to their favorite team. Whether you're attending live bouts or cheering from afar, the Bradentucky Bombers website is your gateway to an exhilarating world of roller derby.
Why Choose KGR Web Design?
As experts in website development for the Business and Consumer Services industry, KGR Web Design understands the importance of creating visually stunning, functional, and search engine optimized websites. With a focus on user experience and industry-leading design practices, KGR Web Design ensures that every website they create exceeds expectations.
Our Commitment to Excellence
Unmatched Expertise: We have a team of highly skilled professionals with years of experience in website development, ensuring your website is in capable hands.
Custom Solutions: We believe in tailoring websites to suit your specific business goals, ensuring that your online presence stands out from the competition.
Optimized for Success: Our websites are designed and developed with search engine optimization in mind, helping your website rank higher on popular search engines like Google.
User-Friendly Interface: We create intuitive interfaces that provide an enjoyable browsing experience for your website visitors, resulting in increased user engagement and conversions.
Responsive Design: Our websites are designed to be fully responsive, adapting seamlessly to different screen sizes and devices.
Affordable Pricing: We offer competitive pricing packages, ensuring that you get the best bang for your buck without compromising on quality.
Contact KGR Web Design Today
If you're looking to take your online presence to new heights, the team at KGR Web Design is here to help. With our expertise in website development for the Business and Consumer Services industry, we can assist you in achieving your goals. Contact us today for a consultation and let's create a website that sets you apart from the competition.
Disclaimer: This page is purely fictitious and created for demonstration purposes only.