Project Spotlight: The Tux Truck by Street Tuxedo
Nov 26, 2019
Blog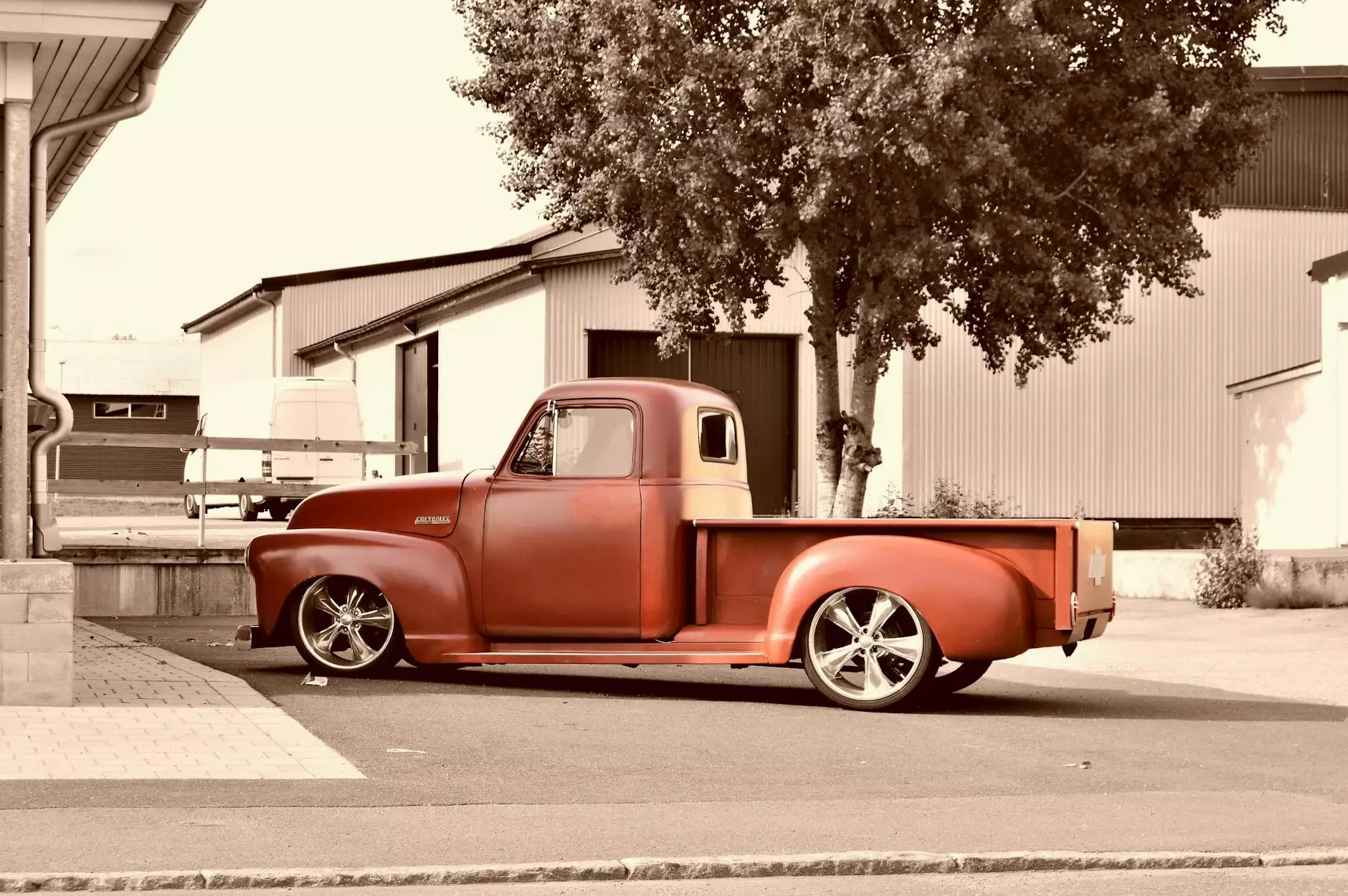 The Tux Truck: Unleashing Style on Wheels
Welcome to the exciting world of Street Tuxedo's latest endeavor - The Tux Truck! As a leading provider of high-quality formalwear, Street Tuxedo has revolutionized the concept of convenience and style by introducing this one-of-a-kind mobile experience. In this project spotlight, we will delve into the details of The Tux Truck and how KGR Web Design played a pivotal role in bringing this innovative idea to life.
Introducing The Tux Truck
The Tux Truck is a fully functional mobile showroom equipped with a wide range of tuxedos, suits, accessories, and more. It brings the ultimate convenience to customers' doorsteps, whether it's for weddings, proms, special events, or business affairs. This unique concept eliminates the need for customers to visit multiple stores, saving them valuable time and effort while ensuring a seamless experience.
Unmatched Convenience and Expertise
Street Tuxedo, a renowned name in the formalwear industry, has always been dedicated to providing exceptional customer service. With The Tux Truck, they have reached new heights by offering unparalleled convenience alongside their expertise. As the wheels of this stylish mobile showroom roll into various locations, the team at Street Tuxedo can now assist customers right at their chosen venue, providing personalized guidance and ensuring a perfect fit.
Collaboration with KGR Web Design
In the quest to create an impactful online presence and effectively communicate The Tux Truck's unique value proposition, Street Tuxedo partnered with KGR Web Design. As a leading website development company specialized in business and consumer services, KGR Web Design brought their expertise and innovation to the table.
Working closely with Street Tuxedo, KGR Web Design crafted a visually stunning website to showcase The Tux Truck and its offerings. The website embodies the brand's essence, captivating visitors with a responsive design and intuitive user interface.
From the moment visitors land on the homepage, the elegance and convenience that The Tux Truck represents are immediately apparent. The website boasts high-resolution imagery, illustrating the diverse range of tuxedos and suits available, while providing detailed product descriptions to help customers make informed decisions.
Unveiling the Features
Let's dive into some of the key features that make The Tux Truck an irresistible choice:
The Mobile Showroom
The Tux Truck itself is a marvel of design and functionality. Its sleek exterior, adorned with eye-catching graphics, acts as an invitation to explore the curated collection of formalwear inside. The spacious interior has been thoughtfully arranged, allowing customers to browse the available options comfortably.
Expert Style Consultants
To ensure a memorable and enjoyable experience, The Tux Truck is staffed with expert style consultants. These professionals possess an in-depth understanding of fashion trends, enabling them to guide customers in choosing the perfect ensemble for any occasion. Their dedication to customer satisfaction is unwavering, ensuring that every visit to The Tux Truck is a truly personalized experience.
Quick and Easy Fittings
The Tux Truck exemplifies efficiency without sacrificing accuracy. Once customers have selected their desired attire, the expert team utilizes the latest technology to ensure precise measurements. This streamlined process ensures that every garment fits flawlessly, right from the first fitting.
Flexible Booking Options
Recognizing the busy schedules of their valued customers, Street Tuxedo offers flexible booking options for The Tux Truck. Whether it's a wedding venue, corporate event, or even a residential neighborhood, customers can easily request The Tux Truck's presence at their preferred location, making the entire process hassle-free.
Conclusion
The Tux Truck by Street Tuxedo presents a remarkable blend of style, convenience, and expertise. This pioneering initiative has redefined the way customers experience formalwear shopping, all while preserving the exceptional service that Street Tuxedo is known for. With the collaborative efforts between Street Tuxedo and KGR Web Design, this unique concept now boasts a stunning online presence that effortlessly captures the attention of potential customers.
If you're in search of the perfect formalwear experience that combines convenience, style, and expertise, look no further than The Tux Truck by Street Tuxedo. Book your appointment today and embark on a journey that exceeds all expectations.