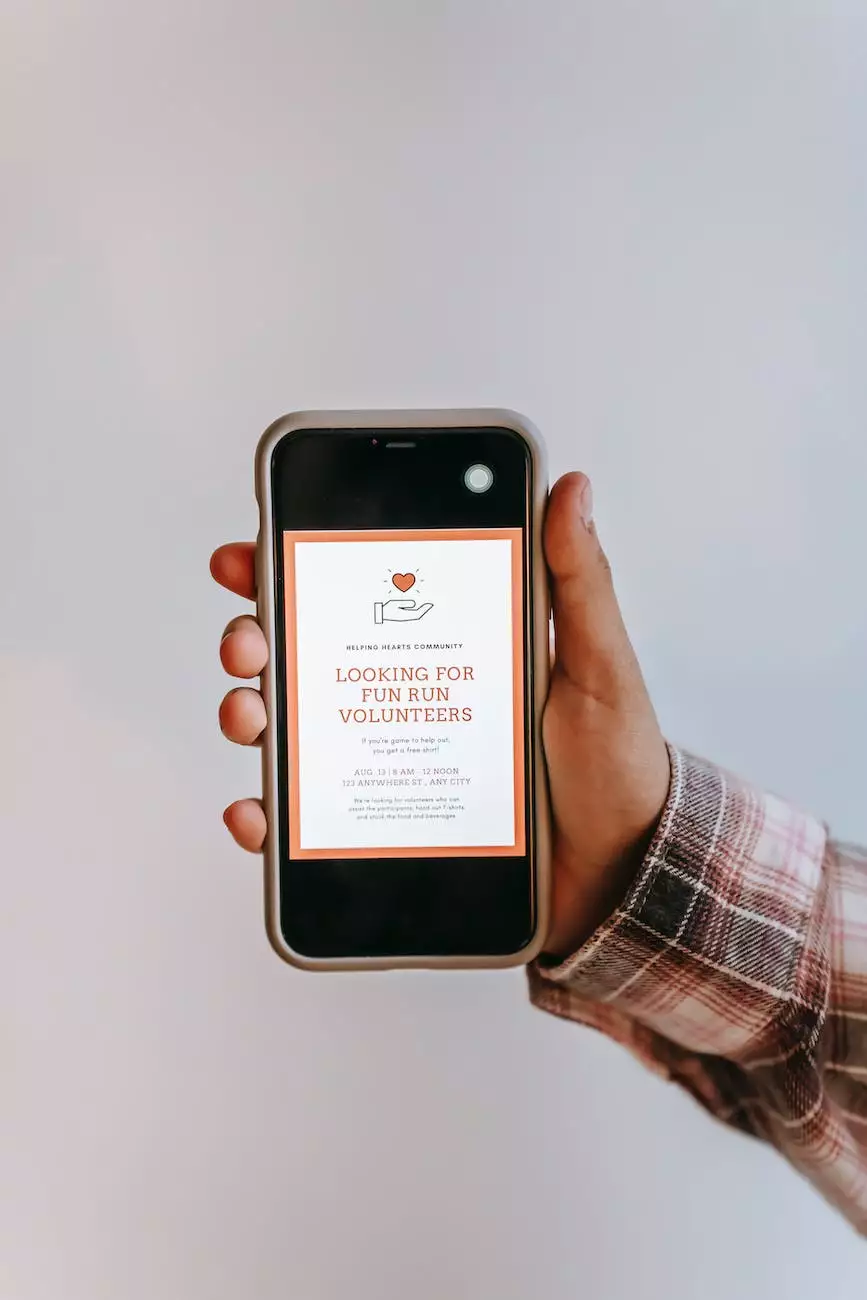 Welcome to KGR Web Design's Orlando Trade Show Banners & Displays page. We specialize in providing top-notch trade show banners and displays that are designed to captivate your audience and drive results. With our extensive experience and expertise in website development, we understand the importance of creating visually appealing and impactful marketing materials for trade shows. Whether you're looking for eye-catching banners or interactive displays, we have the perfect solution for your business.
The Power of Trade Show Banners and Displays
Trade shows are a highly effective platform for businesses to showcase their products and services to a targeted audience. To stand out among your competition, it's crucial to invest in high-quality trade show banners and displays. These marketing materials serve as a visual representation of your brand, helping you create a memorable impression that leads to increased brand recognition and higher chances of generating leads.
At KGR Web Design, we understand that every business is unique, and we tailor our trade show banners and displays to meet your specific needs. Our team of skilled designers and copywriters work closely with you to understand your business objectives and create banners and displays that align with your brand's identity and message.
Captivating Visuals and Compelling Messages
Our trade show banners and displays are crafted with precision, combining captivating visuals with compelling messages that grab attention and communicate your key selling points. We use high-quality graphics, vibrant colors, and strategic placement of your logo and branding elements to ensure maximum visibility and impact.
Moreover, our expert copywriters will create persuasive and keyword-rich content that resonates with your target audience. We understand the importance of using the right words to convey your unique value proposition, and our copywriting expertise will help you effectively communicate your brand's strengths and benefits.
Types of Trade Show Banners and Displays
At KGR Web Design, we offer a wide range of trade show banners and displays to cater to various marketing needs. Our diverse selection includes:
Retractable Banners: Portable and easy to set up, retractable banners are perfect for businesses on the go. They provide a professional and attention-grabbing display that can be set up in minutes.
Pop-Up Displays: These versatile displays are ideal for creating a seamless backdrop for your booth. With their lightweight and easy-to-assemble design, pop-up displays offer a professional and polished look.
Tabletop Displays: If you're looking for a compact and portable solution, tabletop displays are an excellent choice. They allow you to showcase your products and services effectively, even in limited booth space.
Customized Booths: Stand out from the crowd with a customized booth that reflects your brand's personality and captures attention. Our expert team will work with you to create a unique and visually stunning booth that leaves a lasting impression.
Why Choose KGR Web Design?
When it comes to trade show banners and displays in Orlando, KGR Web Design is the go-to choice for businesses looking to make a statement. Here's why you should choose us:
Quality Craftsmanship: We take pride in delivering products of the highest quality. Our team of skilled designers and craftsmen ensure that every banner and display is meticulously crafted to meet your expectations.
Customization: We understand that every business has unique requirements. That's why we offer customized solutions that align with your branding, messaging, and objectives.
Attention to Detail: We pay close attention to every detail, from the design concept to the finishing touches. Our commitment to excellence ensures that your trade show banners and displays exude professionalism and quality.
Exceptional Customer Service: Our dedicated team is always ready to assist you at every step of the process. We value your satisfaction and strive to exceed your expectations with our attentive customer service.
Competitive Pricing: We believe that high-quality trade show banners and displays should be accessible to businesses of all sizes. That's why we offer competitive pricing without compromising on quality.
Contact Us for a Free Quote
Ready to elevate your trade show presence with our exceptional banners and displays? Contact KGR Web Design today for a free quote. Our team is excited to collaborate with you and create stunning marketing materials that will make a lasting impact on your target audience.