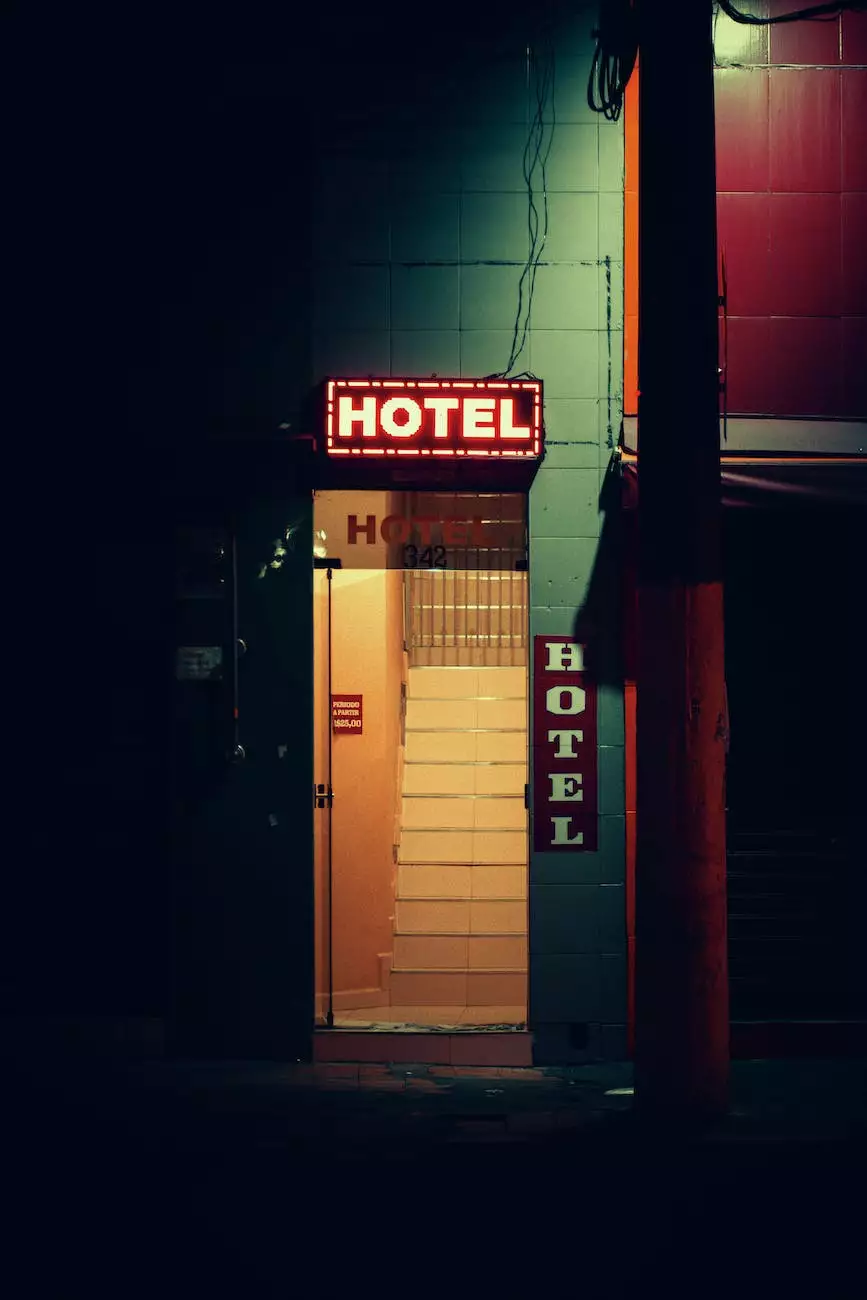 Elevate Your Hotel Staffing Business with a Banner Stand in Orlando
Welcome to KGR Web Design, your trusted partner in creating stunning signage solutions in Orlando. If you are in the business of hotel staffing and looking for a reliable way to attract attention and promote your services, our Yes Hotel Staffing Banner Stand is the perfect choice for you.
When it comes to making a lasting impression, a well-designed banner stand can work wonders. Whether you're attending an industry conference, hosting a job fair, or simply want to grab the attention of potential clients, our customizable banner stand will ensure your message stands out from the competition.
The Benefits of a Yes Hotel Staffing Banner Stand
Investing in a high-quality banner stand offers numerous benefits for your hotel staffing business in Orlando:
1. Eye-Catching Design
Our Yes Hotel Staffing Banner Stand is expertly crafted with an attention-grabbing design that will captivate your target audience. With vibrant colors, clear images, and visually appealing graphics, your banner stand will instantly draw visitors in and leave a lasting impression.
2. Customizable Options
We understand that every business is unique, which is why our banner stands are fully customizable. From choosing the perfect size and shape to incorporating your logo and brand colors, we ensure your banner stand perfectly represents your hotel staffing business in Orlando.
3. Durability and Portability
Our banner stands are built to last. Crafted with high-quality materials, they are designed to withstand both indoor and outdoor environments, making them ideal for various advertising opportunities. Additionally, our banner stands are lightweight and come with a convenient carrying case, making transportation a breeze.
4. Increased Brand Visibility
A professionally designed banner stand can significantly enhance your brand visibility. By prominently displaying your brand name, logo, and key messaging, you can create a strong brand presence and establish credibility within the hotel staffing industry in Orlando.
5. Cost-Effective Advertising
Compared to other advertising mediums, banner stands offer a cost-effective solution that delivers high impact. Our Yes Hotel Staffing Banner Stand is a one-time investment that will continue to promote your business for years to come, maximizing your return on investment.
Why Choose KGR Web Design for Your Banner Stand Needs?
As experts in website development and design, KGR Web Design understands the importance of visually appealing and functional marketing materials. Our team of highly skilled professionals is dedicated to delivering exceptional solutions that help you stand out from the competition.
When you choose our Yes Hotel Staffing Banner Stand, you can expect:
Custom designs tailored to your specific needs and preferences
Highly durable materials that ensure long-lasting use
Attention to detail and superior craftsmanship
Timely delivery and unmatched customer service
At KGR Web Design, we pride ourselves on our ability to provide businesses with top-notch signage solutions. Our Yes Hotel Staffing Banner Stand is just one example of how we can help elevate your brand and attract more clients to your hotel staffing business in Orlando.
Contact KGR Web Design Today
If you're ready to take your hotel staffing business to the next level with a stunning banner stand, look no further than KGR Web Design. We are here to bring your vision to life and help your business shine.
Get in touch with our friendly team today to discuss your requirements and receive a personalized quote. Elevate your brand with our Yes Hotel Staffing Banner Stand, and make a lasting impact in the world of hotel staffing in Orlando.